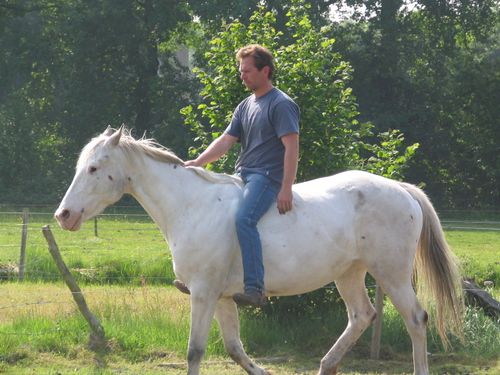 The bodylanguage I developed is the same one the ground as on the horse. My primary aid is my intention.
Horsemanship teaches us not only how we communicate in a consequent way with a horse. It teaches both, the teacher as well as the horse to be concentrated during the work.
A horse should feel comfortable in his environment and while working retain connection with his teacher.
"The Bitless Art of Riding structure" has been developed to become aware of your movement and intention.
It teaches you being the teacher of your horse.