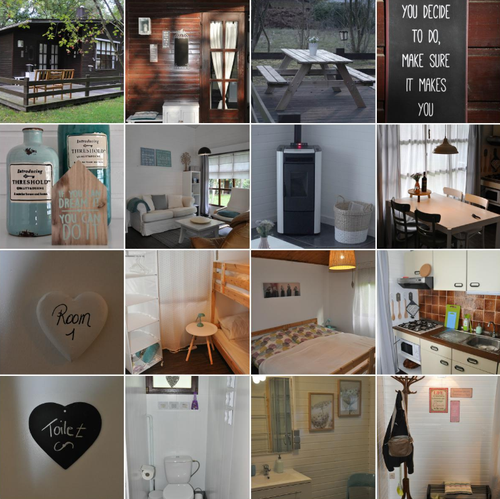 It is possible to stay overnight in our chalet. With bicycle (you can use one of ours) it is 5 minutes away from the farm.  
The chalet offers:
* 2 rooms (4 persons in total)
* 1 bathroom with shower
* 1 toilet
* 1 living room
* 1 kitchen
* very quiet and green surroundings
The price is € 35,00.
From 2 persons the price is € 75,00 per night.
In the price 1 pellet bag for the heater is included. If you need more you can order them at our place. The price is € 5,00 per bag.
If you want us to take care of the bedding and the towels (kitchen and bathroom) it is € 10,00 per week per person extra .
The price for the end cleaning is € 20,00.
If you take a dog the price is extra € 15,00/week/dog
Please let us know if you would like more information.