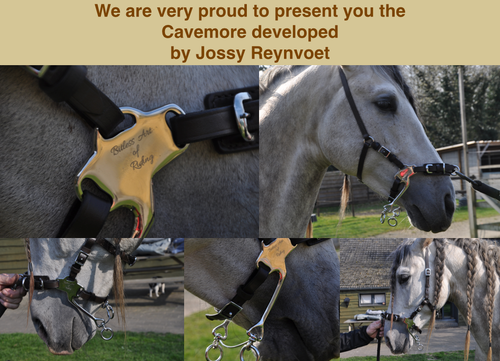 The Academic Art of Riding became my passion since 2010 when I met Bent Branderup.

To stay true to my philosophy I do not use a bit. So I developed two tools to achieve the same results with my horses: the cavesal and the cavemore.

I will use the cavemore when I am at that level that I am training my horses in collection. It will help them not to press the vertebraes together. They will be able to keep their neck long. 
The cavemore is for sale in our webshop. We have 2 qualities: the Premium quality and the Deluxe quality.
You will find more information about it in the movie below.
Please let us know if you need any other information.